Glomex TV Antenna Nashira AGCU/DAB20
Nashira has been the best-selling maritime Glomex DTT TV antenna in the world for 30 years.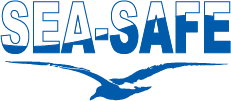 Delivery FREE
From 300 €online purchase with Colissimo and Mondial Relay in Metropolitan France ONLY. Details
Nashira AGC DAB comes with the innovative automatic gain control amplifier.
Simply switch on the TV and DAB radio and Nashira AGC DAB will adjust the TV and DAB signal gain to ensure the best possible reception at all times.
Nashira has been the best-selling maritime DTT TV antenna in the world for 30 years, with an essential style and an aerodynamic line.
Included :
Automatic Gain Control Amplifier
20m coaxial cable
1.5m antenna cable
2 x F-male connector
Nashira has been the best-selling maritime Glomex DTT TV antenna in the world for 30 years.
Dimensions

370mm

Weight

975g

Tension

12 Volt / 24 Volt

Information

75 Ohms

Frequency

40-890MHz

Number of outputs

2
FAST DELIVERY
85% of shipments in 5 to 7 days
DELIVERY IN EUROPE
Delivery throughout Europe
PAYMENTS
100% secure CB & PayPal
CUSTOMER SERVICE & After-sales service
98% of satisfied customers
We do our best to give you precise deadlines. Nevertheless, following the various health problems, components and parts from the manufacturers can make certain products unavailable or with longer delays.
Shipments are made within 48 hours after payment for products in stock. However, depending on the period, the deadlines may vary slightly (summer holidays, etc.).

Deadlines are expressed in working days (Monday to Friday).

Need a specific deadline on this product? technical information? contact by email:boutique@confort-nautique.com.

doneA service for the customer with a technical and specialized offer.
doneA technical answer, accurate and complete to your intervention request.
doneA solid mastery of skills for machine repair.

We regularly collaborate with Frigomar, Dometic, Isotherm, Aqua-Base, Sea Recovery. These manufacturers of nautical equipment place their trust in us for the after-sales service of their products. We work closely with maritime experts who use our services as an independent consultant
The Confort-Nautique.com team
1 other product in the same category:
Talitha AGC DAB Glomex is a high performance marine antenna...